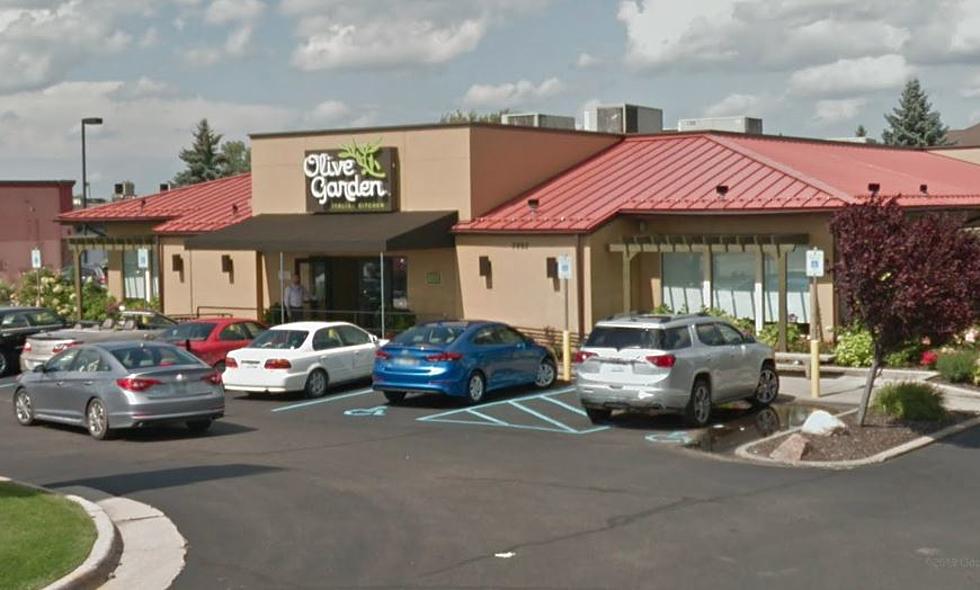 A Grand Rapids Couple Had An Olive Garden Themed Wedding
Google Street View
Since "we're all family here" pass the bread sticks.
We see stories all the time about people having wedding themed after their favorite sports team or restaurant.  Heck, earlier this year a Kalamazoo couple had a Trump themed wedding.  If I'm being honest, these themed weddings tend to be a little campy.  However, the back story on this Olive Garden wedding is a different story.
Samantha Robers and Jeff Gililand had many date nights at Olive Garden.  In fact, Jeff won a trip to Italy by entering an Olive Garden contest on one of those dates.  He thing proposed to Samantha on that trip to Italy.
So, how was this wedding an Olive Garden themed wedding?  Mainly the menu according to yahoo.com,
Guests noshed on everything from penne to fettuccini as part of Olive Garden's wedding catering menu. However, the couple's late-night menu may have far outweighed the reception offerings. After the dance party ended, guests helped themselves to a breadstick bar, where the franchise's famous appetizers were served with an array of dipping sauces.  Finally, guests departed with the ultimate party favor (right on-theme with the rest of the wedding): Never-ending pasta passes to… you guessed it, Olive Garden.
Congrats to the happy couple.