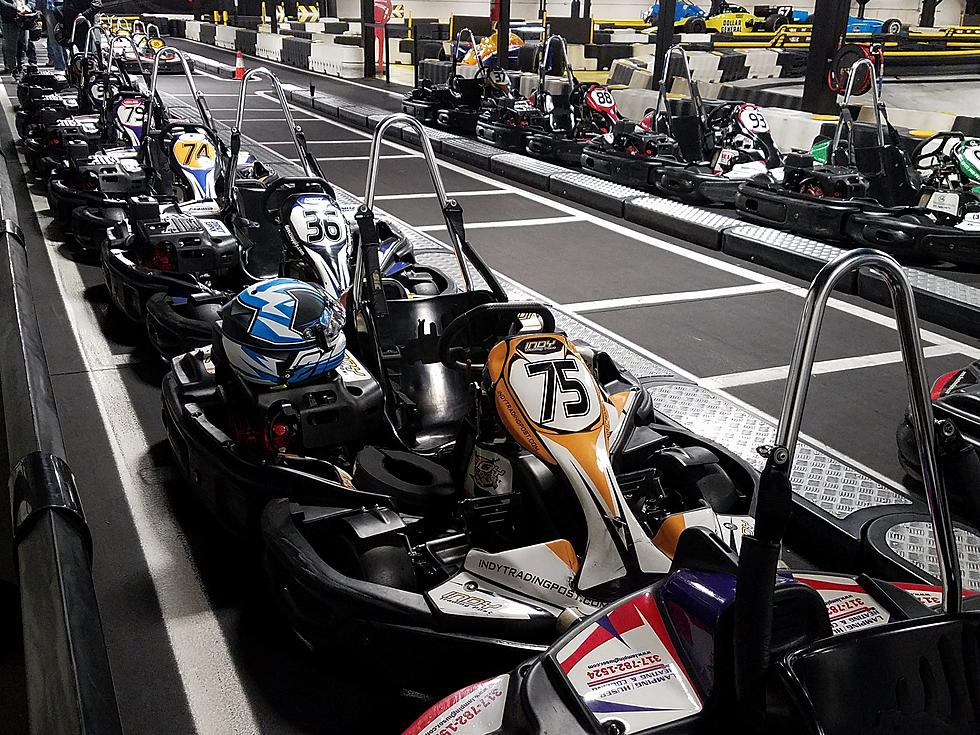 Fast Food- This Indianapolis Restaurant Has A Go Kart Track Inside
Photo: Bobby Guy
1911 Grill is a restaurant owned by former Indy driver Sarah Fisher that has an indoor race track.
"Dine and dash" takes on a whole new meaning at Indianapolis' 1911 Grill, where diners can become drivers after the meal at a bi-level indoor kart track.
Named for the inaugural year of the Great American Race, the restaurant serves up food much better than you'll find at the concession stand in turn 1 at Indianapolis Motor Speedway. Located less than a mile from the track on Main Street in the Indianapolis suburb named Speedway (for obvious reasons), the racing action is as close as the other side of the glass.
Bonus Video: The 100th Indianapolis 500