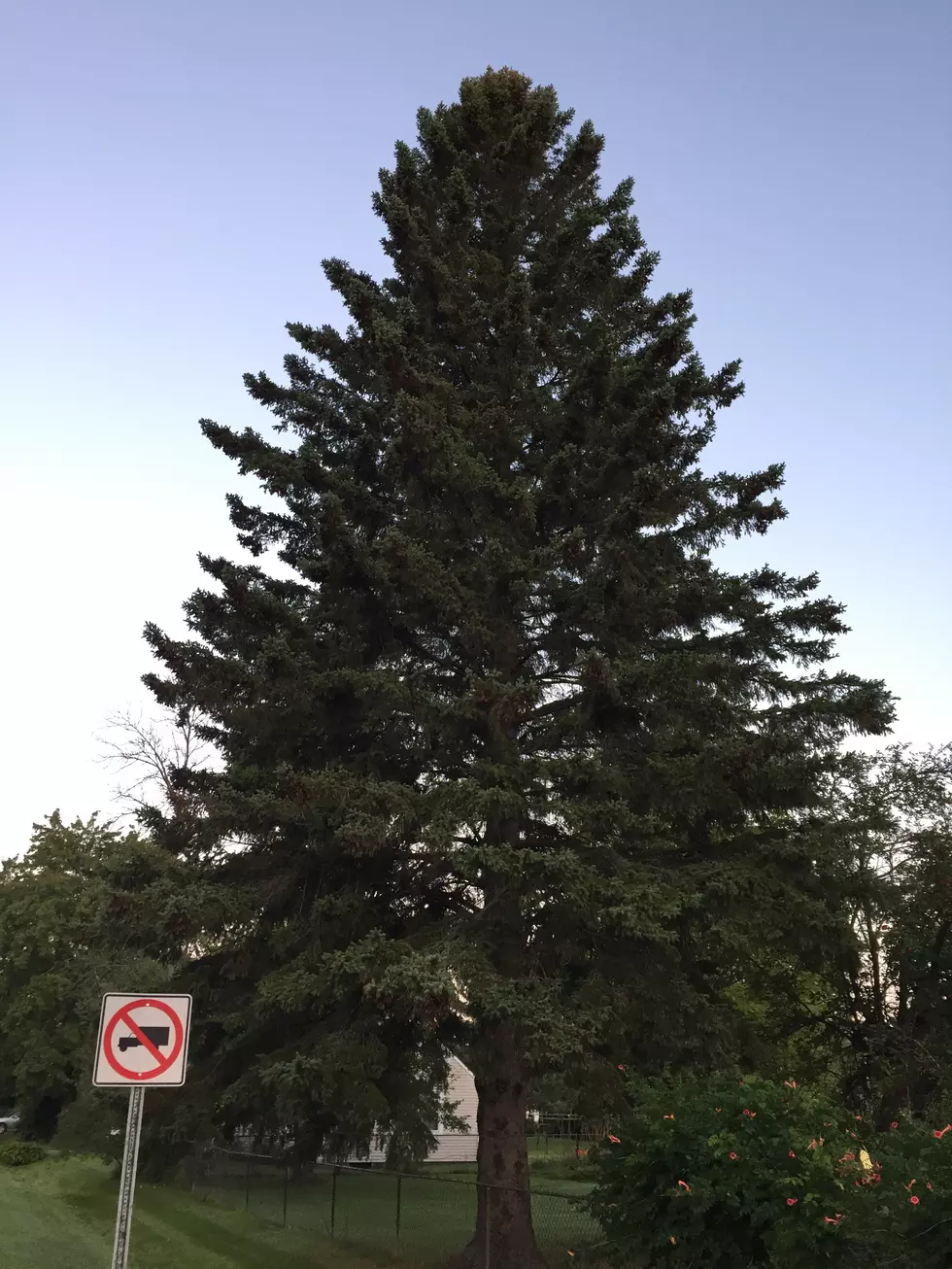 Michigan's 2018 State Christmas Tree Is Ready
2018 Michigan Christmas tree (Photo courtesy of State of Michigan Department of Technology, Management and Budget )
Oh, you can't fool me. It's beginning to look a lot like Christmas, everywhere you go. Macy's in Chicago had its Christmas decorations up on the final days of summer. Pumpkin spice is in our nasal cavities. And the state of Michigan has its Christmas tree. It's a 62 foot spruce, donated by a couple in Alpena County. It's the tenth tree to come from the Lower Peninsula, the second from Alpena County, and first since 1989.
The state says the tree will be cut on October 25th. "Harvested" is the word they use, and it's quite the undertaking.
The tree will be....delivered to Lansing with help from the Michigan Association of Timbermen, the Great Lakes Timber Professionals Association, Michigan Operators Engineers and Western Starr Trucking. The timbermen will cut the tree and transport it to Lansing at no cost to the state. At the Capitol, Boy Scout Troups 109 and 125 will be on hand to untie the tree. The Hi-Ball Co. of Lansing will provide a crane and crew to set the tree at the intersection of Capitol and East Michigan avenues. The Christmas tree will remain throughout the holiday season.
The tree lighting is on Friday, November 16th, at the Capitol. It's an event named Silver Bells in the City, afterwards, there's fireworks (weather permitting)