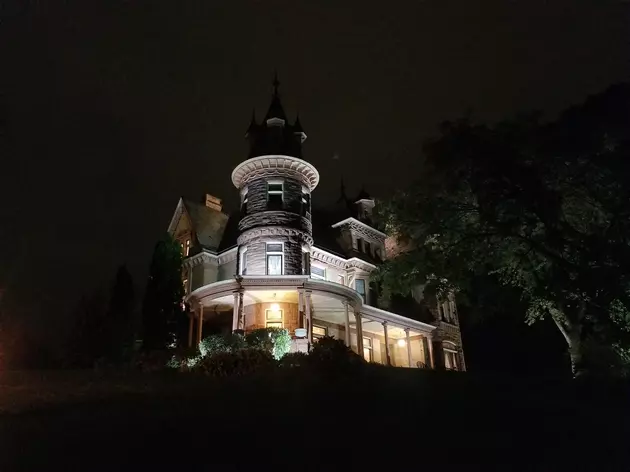 Is Kalamazoo's Henderson Castle Really Haunted?
John Mason/TSM
Henderson Castle is listed as one of the top 10 Haunted places in Michigan. I had a unique chance to learn about the rumored hauntings at this historic home on Halloween.
The evening began with a presentation by Southern Michigan Paranormal Society Co-Founder, Dan Holroyd. Danny can be heard regularly on south-west Michigan radio (WRKR) and has researched the history of Frank and Mary Henderson extensively. Kami Fleckenstein, a relative of Frank and Mary Henderson, contributed historical research findings and shared family photos.
After dinner,  we had a chance to tour the historic property and see where some of the spirits have made themselves known to guests and employees and experience a live EVP session. Along with the equipment Danny and his team had, I also took my own photos and video around the castle.
Here is a story of a ghost dog from the bartender.
Some of the photos may not look well composed because someone may have "sensed" something so I just turned and snapped a photo.
So after all the photos and video, I had no evidence of a spirit or otherworldly voice but one of the other groups believe they heard something. So for me, The mystery still remains a mystery.
What do you think? have you experienced something at the Henderson Castle?