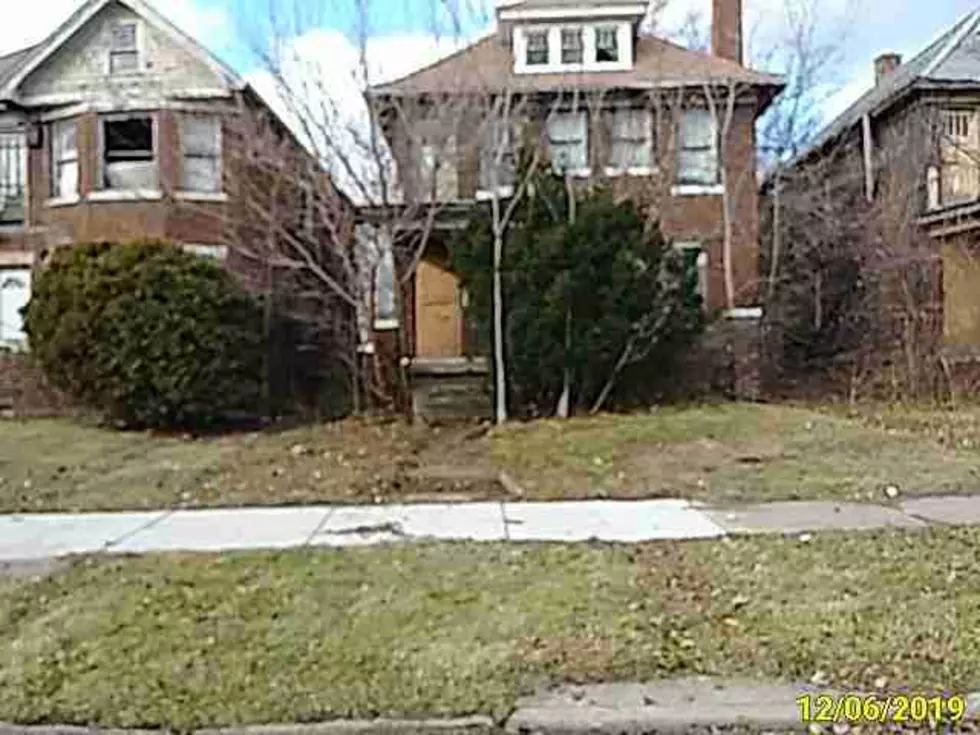 Just $1,000 Buys You Ray Parker Jr.'s Childhood Home in Detroit
Photo: Detroit Land Bank Authority
Who ya gonna call? If you buy this celebrity house, you might want to call in the HGTV team- at $1,000 it's a major fixer-upper. 
Ray Parker Jr., most famous for his 1984 #1 hit "Ghostbusters," got his start long before that playing the clubs in Detroit in the late 1960's. Motown was in its heyday and the hot young guitarist was picked up by The Spinners to play in their touring band, a connection which led to him sitting down with Marvin Gaye and writing and recording his first songs.
Parker's family lived at 3780 Virginia Park in the Petoskey-Ostego neighborhood just outside the heart of the city. The Detroit Land Bank Authority now has that house listed for sale at $1,000. As you can see, it is much more than a fixer-upper. There are some conditions to each DLBA sale also: the purchaser will be responsible for any delinquent taxes, water bills, or liens on the property and it is sold "AS IS, WHERE IS, WITH ALL FAULTS." (All caps taken directly from the listing.) Thinking of flipping it? You should know, before you become the key master, that the land bank requires anyone who purchases the home to rehab the home and live in it or demolish it in compliance with city codes within six to nine months of closing the sale.
One more thing: Don't cross the streams.
Enter your number to get our free mobile app