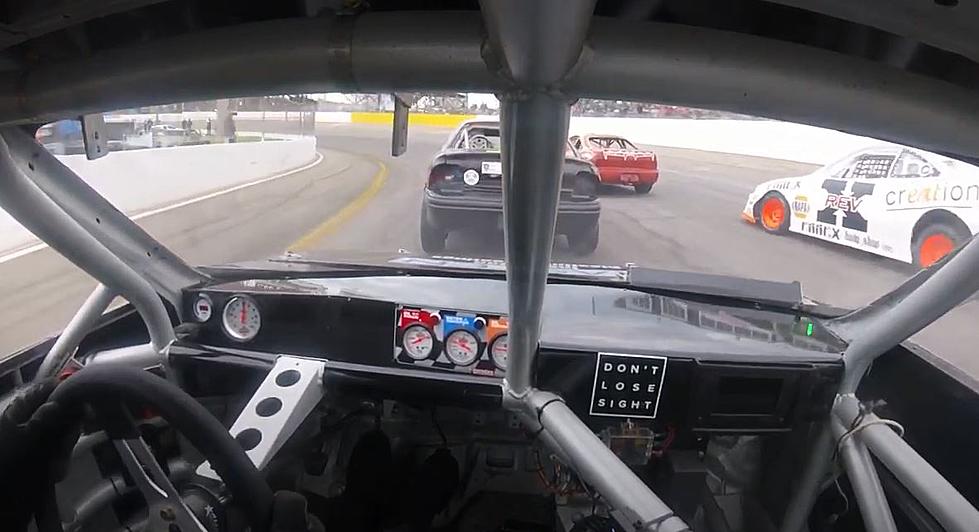 How to Fulfill Your Dream of Racing at Kalamazoo Speedway
GibbyMoto153 via YouTube
Just how fast does your grocery-getter go? Donate a bag of non-perishable food items and you can cruise a few laps at Kalamazoo Speedway.
BOOGITY-BOOGITY-BOOGITY! If you know it was Darrell Waltrip that said those words as the green flag dropped on lap one at the NASCAR races on Fox television, we're talking to you. Kalamazoo Speedway is looking to stock the shelves at Christian Neighbors, a local food pantry. Join them, and your donation gets you the green flag to race a few laps on the fastest 3/8 mile oval in the world.
The 2020 season has yet to begun at the track but they have gotten dispensation from the Kalamazoo County Sheriff's Office for this special fundraiser. The officers will not have radar guns out on the track, but track officials say, "we expect safety first on the track; so please don't try to break any speed records." Still, if you call yourself a race fan and have never been on the track, this is an experience you don't want to miss.
We doubt you'll see this much traffic during your run, but click PLAY and ride along for a few laps at Kalamazoo Speedway.
KEEP READING: See how sports around the world have been impacted by the coronavirus
Enter your number to get our free mobile app