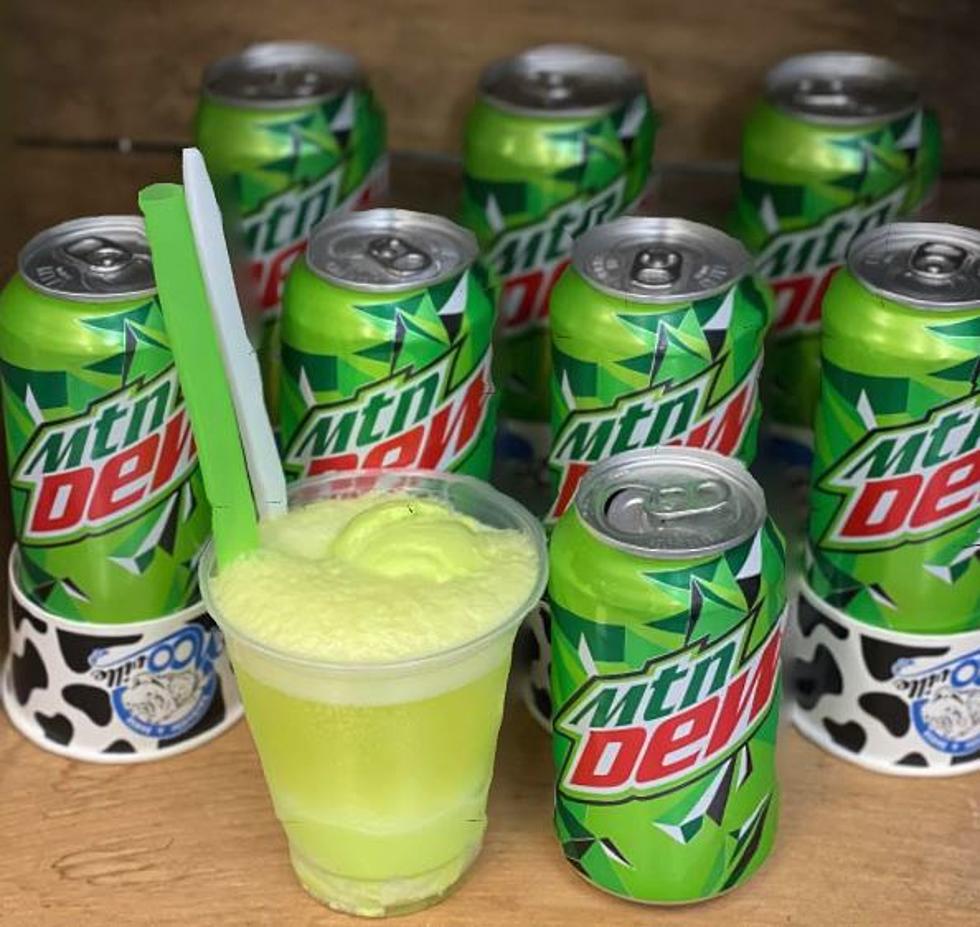 Mountain Moo Ice Cream: How Long Before You Can Bring Some Home?
Moo-Ville Creamery via Facebook
Moo-Ville Creamery's Mountain Dew ice cream was a big hit, selling out almost immediately. Now, they plan to pack it into half-gallon containers, so you can take it from Nashville to your home.
We told you about Moo-Ville's Mountain Dew ice cream that caused a sensation on January 24th. Introduced just a day earlier, their limited supply of 12 gallons sold out in about 5 hours. The confectioners at the creamery in Nashville, Michigan whipped up a quick emergency batch, but that went fast too. They know a good thing when they see it and are not finished yet.
What they are calling "Mountain MOO" floats are available now and co-owner Troy Westendorp tells Lansing TV station WILX Moo-Ville plans on making half-gallon containers available in about 2 weeks and are thinking of calling the flavor "Mountain Moon." There are usually about 30 flavors available in the dairy store and they are experimenting with new flavors all the time. This one looks like a winner.