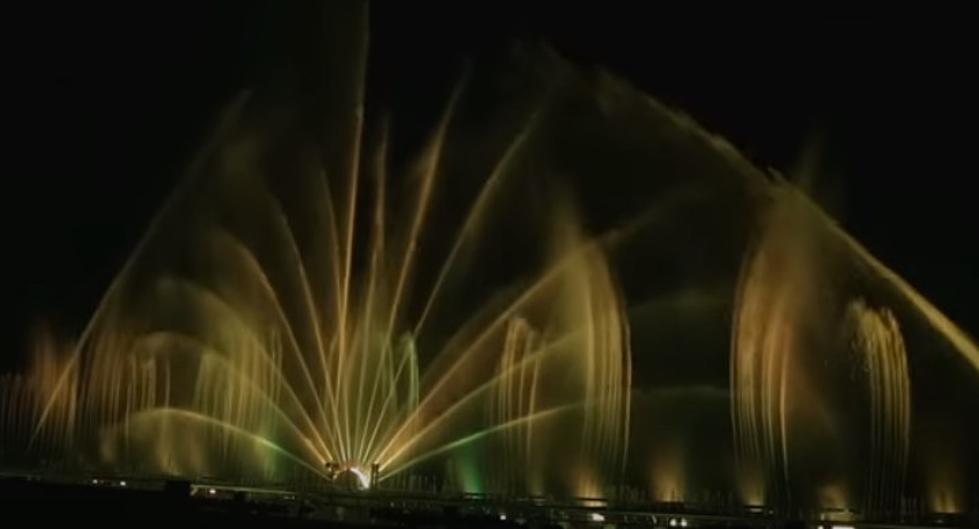 Musical Fountain Playlist to be Updated
Ryan9363 via YouTube
I wouldn't bet on hearing Cardi B.'s "WAP," but those in charge of Grand Haven's musical fountain are considering taking requests to modernize the music.
The dream of former Grand Haven Mayor Bill Creason became a reality when the $250,000 musical fountain was installed along the Grand River in 1962. Until the Bellagio opened in Las Vegas in 1998, it was the largest attraction of its kind in the world. For decades, families have been entertained by this fascinating synchronized light and water show simply known as the Grand Haven Musical Fountain.
It all about family fun, and you'll see those values represented in the music that accompanies the dancing fountains; Lee Greenwood's "God Bless the U.S.A." is a perennial favorite. A deeper dig into the playlist features some surprises, though, like songs from Taylor Swift, Andy Grammer, Paramore, 5 Seconds of Summer, Imagine Dragons and Shakira. For some, it's not enough. The Michigan Association of Civil Rights Activists claims that the current guidelines used for song selection are exclusionary.  In a March 25th Facebook post, the group pushed for widening the type of music to be played,
As a limited public forum, the Musical Fountain's "create a song" program is going to have to accept all submissions that pass FCC rules for public broadcast. Previously banned songs like like "Imagine" and "Highway to Hell" must be allowed. Genres like heavy metal, rap, funk, reggae, and literally everything else must be allowed without prejudice.
The current song selection rules are pretty strict, with these four questions taking precedence:
Is it family-friendly?
Is the song/genre widely accepted?
Does the song have any swear words or inappropriate language?
Is the song a religious song?
The Michigan Association of Civil Rights Activists claim that some songs are being blacklisted because of genre or style and that is a violation. City of Grand Haven leaders have met to discuss potential changes and have currently suspended the addition of any new songs to the musical fountain.
Due to ongoing changes to our song request procedure, we are temporarily suspending song approvals/denials. We apologize for the inconvenience.
So, while you won't be hearing anything we can't play on the radio, you may be hearing a bigger variety of songs once they fire up the Musical Fountain this Summer in Grand Haven.
Check Out This Awesome Scale Model of the Grand Haven Pier