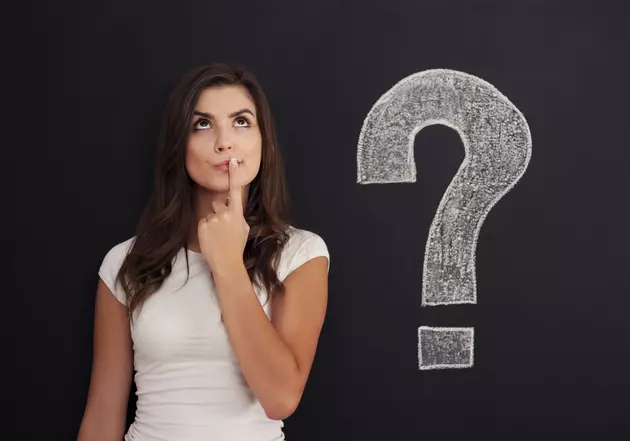 One Hit Wonder Wednesday: I Wonder Whatever Happened To…
gpointstudio
Some are still touring, others have moved into activism and one even writes award-winning musicals. Where are they now, this week on One Hit Wonder Wednesday.
That's part of the "one hit wonder" tag: these singers/bands/artists that sang that one song, "I wonder what ever happened to them." This week, a follow up on the careers of a handful of one hit wonders on the Night Shift.
Scottish brothers Craig and Charlie Reid have continued to release music as recently as 2018, with their Angry Cyclist album indicting Brexit and the Trump administration. They have always been more popular in their native Scotland than here in America where they only had one big hit.
Many bands breakup or take a hiatus when they have trouble repeating success. Semisonic went supernova in 1998 with "Closing Time," and when no more hits followed, they disbanded after releasing their third album in 2001. It was a nineteen year silence until they put out an ep in 2020. Is this a new beginning or some other beginning's end?
Bittersweet Symphony | The Verve
This band has carried on the British tradition of infighting as these guys fight as much as Oasis and Ray and Dave Davies of The Kinks. The band has broken up more than once with their third and final(?) breakup occurring in 2009.
We saved the most successful story until last. Although his output has been slow, Duncan Sheik has put out eight albums since his breakthrough in 1996. He hasn't had any more pop hits; his passion now is stage musicals. As a composer, he won a Tony Award for his score for Spring Awakening in 2006. He has also written music and lyrics for the stage adaptation of American Psycho, Noir and Alice By Heart.
Now you no longer have to wonder what happened to some of these artists who charted that one big hit. Listen for these songs and more of the greatest hits on the Night Shift with Craig Alan on K102.5
80s Child and Teen TV Stars: Where Are They Now?