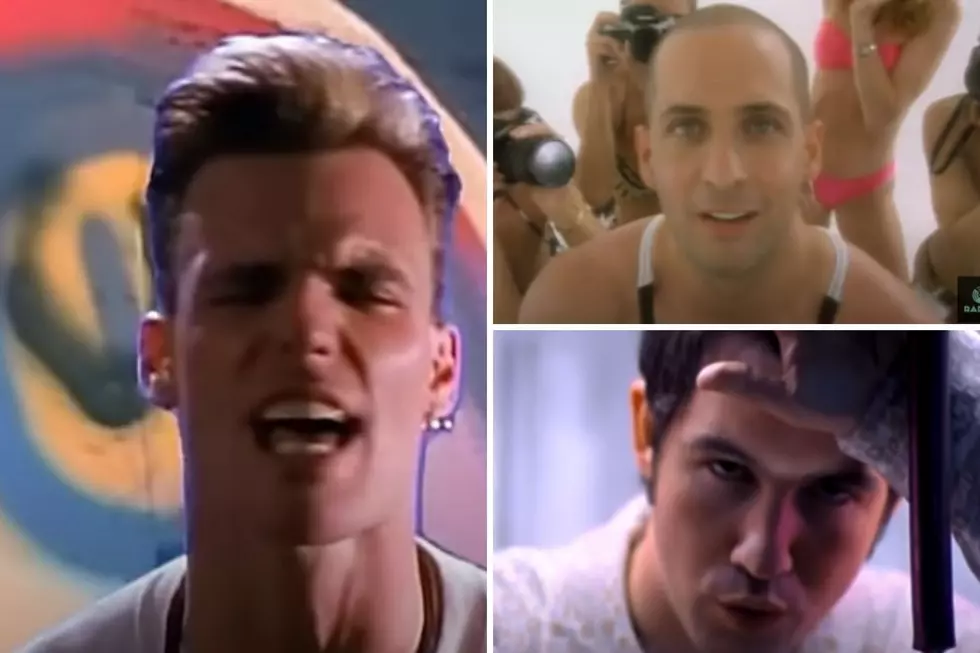 One Hit Wonder Wednesday: The '90s
Photos: Vanilla Ice, Radial by the Orchard and Atlantic Records- all via YouTube
You didn't have to be a kid in the 1990s to remember these songs. We're featuring artists who had one big hit during the Clinton years and disappeared like Y2k.
Each Wednesday on the Night Shift, it's a One Hit Wonder Wednesday, where we play songs from artists that had exactly one Top 40 hit and never had another impact on the charts. Tonight, they're all from the 1990s.
He rocked the mic to the extreme at the beginning of the decade, but then the public slept on Robert Van Winkle until he showed up on DIY Network in 2009.
I'm Too Sexy | Right Said Fred | 1991
Too sexy for Milan, New York and Japan, this song hit #1 in seven countries, making an international fashion statement. What is more remarkable is that Right Said Fred was the first band to reach the number one slot in the US with a debut single since The Beatles.
His debut single got Duncan Sheik a Grammy nomination and a BMI award for Most Played Song of the Year in 1997, but it couldn't get him another chart hit. He continues to record, and won a Tony Award in 2006 for his work on the musical Spring Awakening.
These Kiwis had many more hits in their native New Zeeland, but never another in America- how bizarre,
Listen for these '90s One Hit Wonders and more of the Greatest Hits on the Night Shift with Craig Alan on K102.5.
LOOK: Best Debut Hip-Hop Albums of All Time