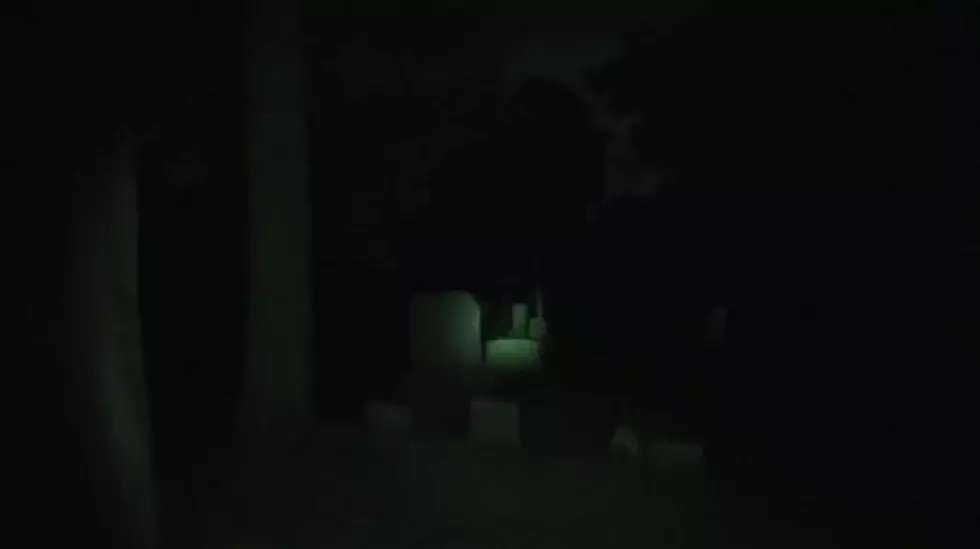 HAUNTED MICHIGAN: The 'Witch' of Soop Cemetery
Screenshot courtesy of PlymouthAfterHours1, youtube
In Belleville there's a cemetery - "Soop" Cemetery - where legend states that a woman who practiced witchcraft is buried there...and spends her afterlife scaring the bejeebers out of visitors.
The woman's name was Elizabeth Soop, a member of the family from whom the cemetery got it's name. Whether you believe in ghosts or not, the fact remains that this woman did practice dark witchcraft during her lifetime, although it's disputed by current relatives.
Elizabeth's tombstone is toward the back end of the graveyard, next to that of her husband Frederick (SEE THE STONES IN THE PHOTO GALLERY BELOW).
Curious visitors who attempt an investigation late at night claim to have been followed by human shadowy figures that are 3-4 feet tall. Others say they were followed by disembodied footsteps, heard voices (with and without EVP equipment), saw floating colored lights and other occurrences that freaked 'em out...could be their imaginations, but then again, maybe not.
To read some creepy stuff from the people they actually happened to, check out their stories on michigansotherside.com by CLICKING HERE.
LATE-NIGHT VISITORS TO SOOP CEMETERY SAY THESE ARE ACTUAL SPIRIT IMAGES THEY CAPTURED ON CAMERA.....You can see these by CLICKING HERE.
Soop Cemetery is in Belleville on Old Denton Road, a dirt road off of Denton Road, just off I-94.
Remember, when you visit any cemetery, treat it with respect: don't litter, don't vandalize, observe closing time and don't be obnoxious.
Wanna read more 'Haunted Michigan' locations?
Click here for more of John Robinson's Haunted Michigan!
50 Haunted Michigan Locations
Below is just the tip of the iceberg—a list of fifty Michigan hauntings that have been "reported" in cemeteries, houses, woods, jails, businesses, neighborhoods...if you can name it, there's probably a haunting for it.
Take a look at the list of fifty Michigan hauntings below and come to your own conclusions.
The Ghost Town of Central Mine
Michigan Ghost Town of Redridge
13 Michigan Ghost Towns You Should Visit This Year
A Michigan 'Ghost Town' tour is great any time of year. Here are 13 to get you started!
Michigan's Best Caves