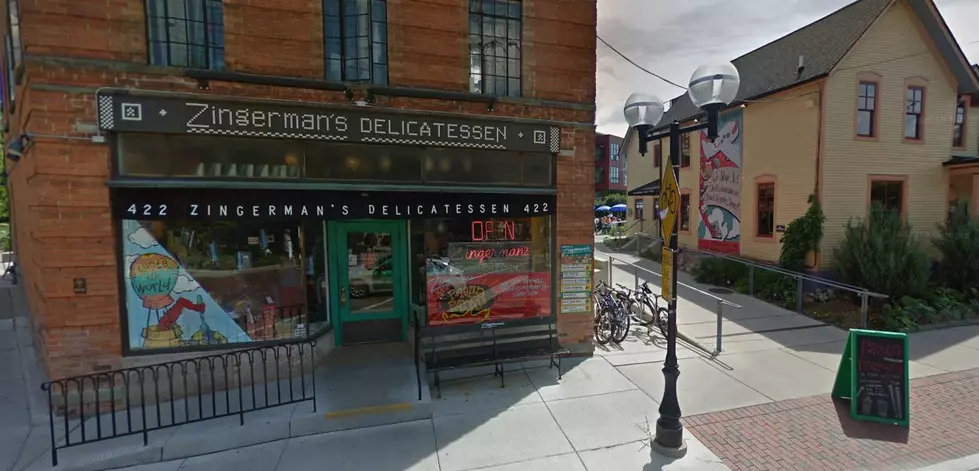 Zingerman's Famous Deli Delivers to Kalamazoo for One Day Only
Google Maps Street View
An Ann Arbor favorite for decades, Zingerman's Deli is travelling the state, selling their famous sandwiches on a food tour of Michigan.
It is a destination delicatessen. Since 1982, Zingerman's has occupied what was built as a grocery store in 1902 at the corner of Detroit and Kingsley streets in Ann Arbor. The building has been expanded and renovated as the business has grown to include a couple of nearby buildings and a satellite Zingerman's Roadhouse restaurant. A perennial Ann Arbor favorite, the deli was a finalist for the coveted James Beard culinary award in 2018. Now, they are taking the sandwich show on the road across Michigan, calling it the Reuben Tour 2020. More than half-a-dozen stops are planned, with the very first one in Kalamazoo.
Green Door Distilling Co.
Saturday, June 27 | 3-6 pm
A limited menu is available, but trust me, you will find something here that you love. The decisions can be tough when there are 13 sandwiches to choose from: corned beef and pastrami, turkey and chicken, pork or vegetarian.  Don't forget to add the Zingerman's chips, cole slaw, potato salad or a jar of pickles. A limited selection of groceries is also available. All items must be ordered by June 24 and are available for pickup on the 27th at a pop-up tent in the parking lot at Green Door.
I'd bet that once you try Zingerman's you'll want to visit the original Ann Arbor deli when you get a chance or hit one of the other 6 Michigan stops on the Reuben Tour 2020.
Enter your number to get our free mobile app
MORE: 10 Unusual Foods You Should Try Pickling